Mintopoly! Referral Program
---
Refer a friend, get rewarded! The Mintopoly! referral program gives you free promo cards for referring friends. Even better? THEY get rewarded too! Here's how it works...
Login to the game and go to your profile (mintopoly.io/profile/YOUR-ETH-ADDRESS) and look for the referral box at the top. Copy your personalized referral link given there and share it with your friends!
When they sign up, you'll both get a free, permanent, non-transferable Mintopoly! Card added it your account to boost earnings. It pays to share!
Self referrals are not only not counted, but against our one account per player terms of service and will result in your account(s) being banned.
Important Note About Referral Tracking
These referral links are imperfect. If users have cookies blocked or register from a different browser (i.e. they follow your link to safari in iOS, but then switch to MetaMask to sign in), the automatic tracking will NOT work. That's why we also have a failsafe referral box on the registration screen where people can paste in your ETH address directly.
Remember – they have an incentive to paste in your code because they get a free card too! It works well to share with a message like this to make certain your referrals are tracked
"Sign up today at [YOUR REFERRAL LINK] and be sure to paste in my referral code [YOUR-ETH-ADDRESS] to get a free Mintopoly! Card"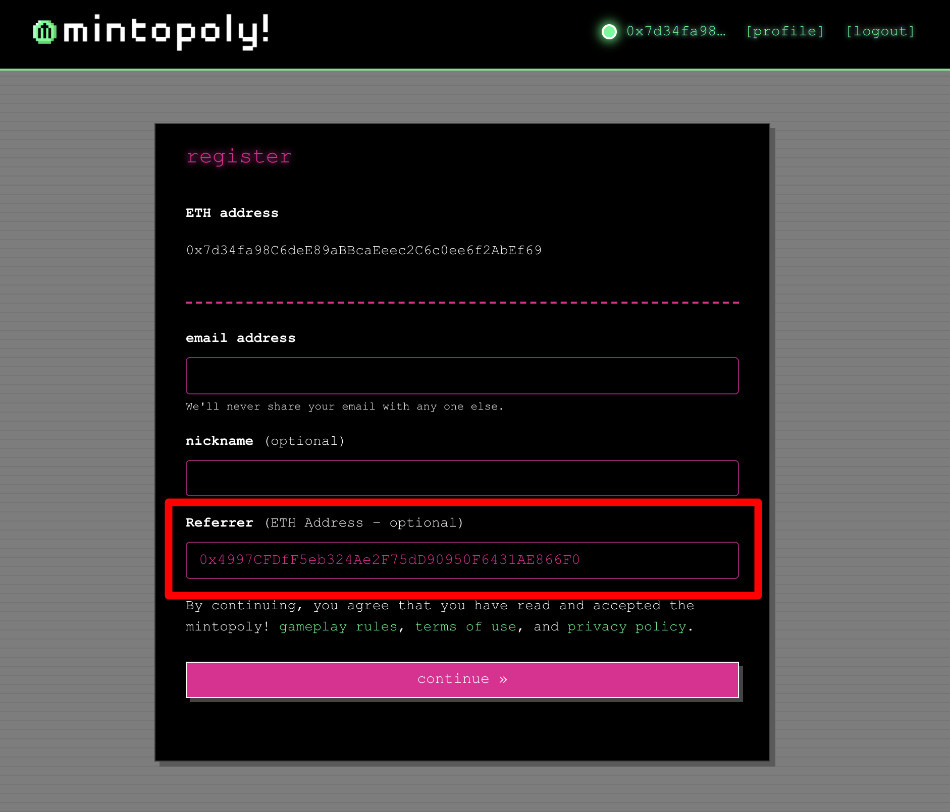 ---
The Rewards!
Refer ONE friend and you BOTH get the 'Social Network' dapp card to earn extra income on every block: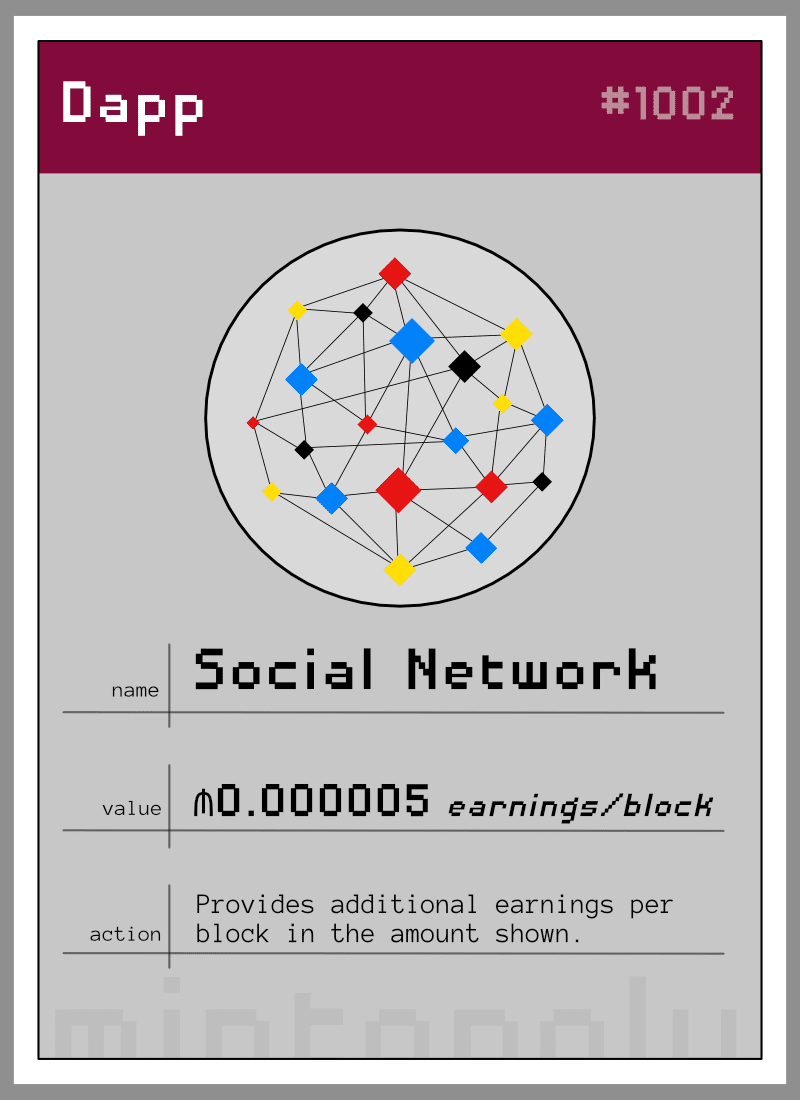 Refer FIVE friends and you will get the aptly-named 'Pyramid, Inc.' dapp (and they all still get the social network card as well):